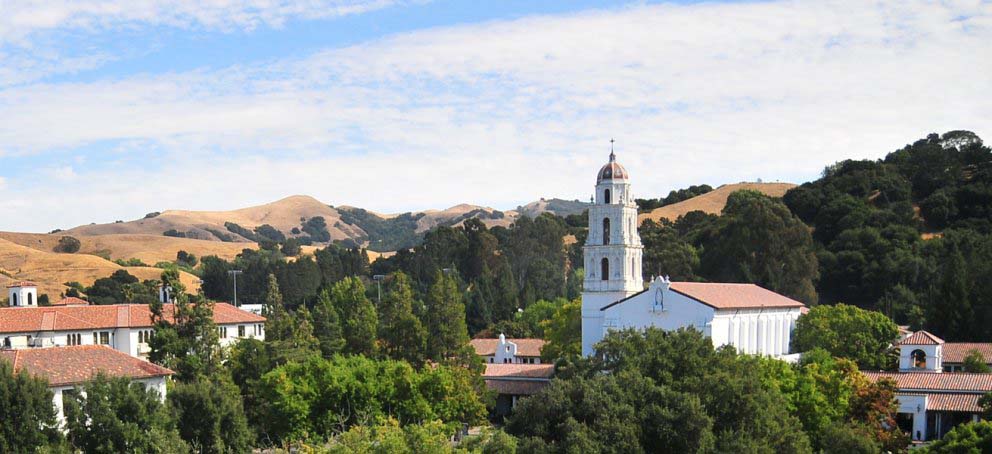 Body
Financing Your Study Abroad Experience
Tuition & Fees
Students participating in SMC-Sponsored or Exchange Programs will pay tuition & fees to SMC as they normally do. Students who currently use TMS Management Services Monthly Payment Plan can use the plan for SMC or Exchange study abroad program fees. The Fall and Spring invoices will disseminate by the Business Office in July and December respectively.
**Note fees are subject to change semester to semester
Financial Aid
Student Loans as well as Financial Aid awards (Federal, State and SMC) may be used to pay for SMC or Exchange study abroad programs fees. Financial Aid awards will be distributed based on the SMC academic calendar.
Personal Expenses
Personal expenses are estimated to be between $2,500 to $5,500, according to individual spending habits. Students should take a realistic look at what they spend on campus in a semester and add expected expenditures for travel and leisure. 
Meals
Meal coverage varies by program. Program pages list if meals are included in the study abroad program fees. Students should review their program for specific details.
Homestays: programs with host families have breakfasts and dinners included Monday-Friday. Every day lunches and dinners are at the student's own expense. In these instances, we recommend a budget of $80 per week.
Apartments/Dorms: students will have access to a private or communal kitchen and will responsible for preparing their own meals. We recommend a budget of $200 per week on groceries.
Textbooks
Most students will be informed of the books they will need to purchase once they have access to their syllabi on the first day of class. Students should budget $480 for textbooks.
Excursion Fees
Some excursion fees may be included in the cost of the study abroad program. Students should, however, anticipate some out-of-pocket costs for excursions. Depending on the program, students should budget around $150 per semester for entrance fees.
Independent Travel
Students often want to travel outside of class. Program fees do not cover independent travel expenses. Students are responsible for independent travel, accommodation and meals. Depending on individual plans, around $2,000 per semester should be budgeted for personal travel.
How much money will you need?
Consider not only the cost of the program, but expenses not included in the program fees, such as personal travel, entertainment, laundry, postage, toiletries, phone, and internet.
Ask your program for a sample budget of personal expenses, or an indication of how prices in your host country compare to those at home.
Separate your "wants" from your "needs". How much money will you need for food and transportation, and how much money do you want to spend on entertainment and travel?
How much is the cost of living in your program location?
Calculate & Manage Your Budget
Estimate high when calculating any variable expenses, such as public transportation and food. It's better to have money left over than to fall short before the end of your program.
Remember that you will likely buy souvenirs before you leave, so plan to spend a little more money than usual during your last weeks abroad.
Keep track of your spending by saving receipts and adding up expenses throughout your program. A simple Excel sheet can be an easy tool to track your spending.
Review your spending habits every week/month to help you stay on track. Where did you overspend? Where did you save? What can you do differently next week/month?
Banking While Abroad
Familiarize yourself with the local currency used in your study abroad destination to make it easier to understand how much you are spending on your various purchases.
What is the currency?
What are the denominations?
What is the current exchange rate with the U.S. dollar? Visit website such as www.xe.com to view exchange rates.
In many countries, you can use your debit card at an ATM to withdraw cash in the local currency. However, it is imperative that you inform your bank of your travel plans. Otherwise, the bank may notice foreign activity on your account and freeze your funds for security reasons.
Be aware of the following fees which you may be charged each time you withdraw money from an ATM in a foreign country:
Your bank's foreign ATM fee
The foreign ATM's fee
Currency conversion fees
We encourage you to contact your bank to learn about their international ATM fees and to determine if they have a partnership with a specific bank overseas that might reduce fees. Be sure to understand your daily withdrawal limit and get a sense of how easy it will be to find an ATM in your host location. 
In many countries, credit cards can be a convenient way of paying for items. Most credit cards offer the added security of not holding you liable for fraudulent charges.
However, you may be subject to high interest fees if you do not pay your balance on a monthly basis. Also, depending on your credit card, you may be charged additional fees when using it abroad. We recommend you contact your credit card company and inquire about these fees. Some of the common fees include:
An international use fee
Cash advance fee and interest rate (for withdrawing cash through an ATM)
We recommended you inform your credit card company that you will be traveling as some companies may become alarmed when they notice foreign activity on your account and may freeze your card until they can ensure that it is you who is using your credit card abroad.