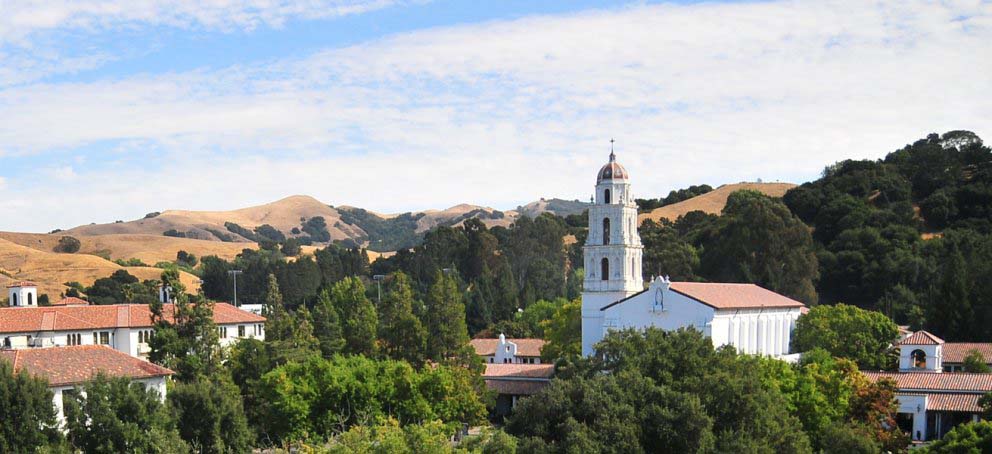 Body
We'd love to answer your questions!
Where can I study abroad?
Anywhere you want! We have study abroad opportunities in Italy, France, England, Germany, Ireland, Spain, and Costa Rica. There are also many more programs available through the our exchange partners. Click HERE to explore your options!
There are many more programs available all across the world, some sponsored by other universities and programs and some that can be independently arranged. Check out non-SMC Programs to find out more about these prospects.
What are the requirements? 
The most important requirement is maturity, independence and a desire to learn more about our international community. Students must have a sophomore standing at least, have a clear discipline record through SMC's Community Life and a minimum GPA of 2.8. Some programs have more stringent academic requirements and possibly some language requirements, so be sure to check out the program brochure pages prior to applying. The best key is to plan ahead!
How do I apply?
CIP is excited to help you select and apply to a study abroad program.  In the program brochure, click on the 'Request Advising' button and complete the questionnaire. Then contact the Study Abroad office to schedule an advising meeting.
All the applications will require you to meet with CIP staff to create a solid academic plan. This will ensure that the program that you are applying for matches your academic needs in order to graduate on time.
Then applicants will write a 'Statement of Purpose' outlining how your study abroad experience will contribute and enrich your major, lifetime and career goals. It should also include if you have traveled or lived abroad before, your interests in other cultures and anything you have done, which would make you a good candidate.
You will also need to fill out a 'Financial Aid Clearance Form,' with your financial aid officer, a 'Health History Clearance Form,' and include your Academic Planning Worksheet and 2 letters of recommendation.
Some programs require additional forms, such as the John Cabot Program in Italy, Sophia program in Japan, and Freie University in Germany, so be check your Online Application Portal for the list of required documents that you must submit. Make sure to turn in your complete application before the deadline!
How do I get/renew a passport?
It is possible to download passport applications online at http://travel.state.gov, and click on their passport link. They have all the information you need!
Who can help me decide which classes to take?
The Center for International Programs cannot help you decide on your specific courses, but we can help you narrow down which courses are best offered abroad. You are encouraged to speak with your advisor about your decisions. It is important to know which classes are required for your major and when they are offered at Saint Mary's so you can take the opportunity to study abroad, without having to delay your graduation.
Do my grades, courses, and credits transfer back to Saint Mary's?
During your application process a Academic Planning Worksheet will be filled out. All courses taken through Saint Mary's sponsored programs and exchange programs will transfer directly to your Saint Mary's degree as one-to-one.
When doing a non-SMC program it is necessary to ensure the number of credits you are taking abroad will also transfer over as they may not transfer one-to-one. For more information please visit the Registrar's Office in Filipi Hall.
What is the purpose of the Academic Planning Worksheet form?
The purpose of filling out the Academic Planning Worksheet is to make sure that your courses will be accredited back to St. Mary's and fulfill your requirements.  Once your form is received, the Registrar's Office will check it against the abroad courses you are taking to verify that the courses will satisfy your degree requirements as listed on your Academic Evaluation.  We will email you if there is a question regarding a course which you are intending on taking abroad.  If you register for a course abroad which is not listed on your Academic Planning Worksheet, you must email the Registrar's Office at regoff@stmarys-ca.edu, so that we can update your Academic Planning Worksheet.
Can I use my financial aid, grants, or government funding for study abroad?
All Saint Mary's grants and financial aid will apply to SMC-sponsored and exchange programs. If you will be undertaking a non-SMC study abroad program our financial aid and grants will not go with you, but government financial aid and grants may still apply. Your financial aid counselor can explain all the details.
Can I use my financial aid and scholarships once I return to Saint Mary's?
All financial aid and scholarships will begin after returning from an SMC or non-SMC study abroad program. Talk to your financial aid counselor.
Can I get a scholarship to study abroad?
Gilman Scholarship: this scholarship awards up to $5,000 for students to pursue study abroad opportunities. this scholarship is intended for students who are Pell Grant recipients. To learn more information please go to www.iie.org/programs/gilman.
Jeanine Shahna Fela Endowed Scholarship for Ireland: this special endowment scholarship for SMC students accepted to study at National University Galway, Ireland through the Lasallian Consortium program.  To learn more, please visit our scholarship section on our website.
SMC Study Abroad Scholarship: this scholarship is intended for students who are Pell Grant recipients. To learn more, please visit our scholarship section on our website.
How do I get a new course approved while I'm out of the country?
Just like during the application process when you had to get your courses pre-approved by your Department Chair and/or Academic Advisor, any new classes for which you register must be approved while you are abroad.  You can get your faculty's virtual signature by sending them the course description and/or syllabus via email and asking them to approve the course and identify the SMC equivalent.  Be sure to forward the virtual approval to both the Center for International Programs (studyabroad@stmarys-ca.edu) and the Registrar's Office (regoff@stmarys-ca.edu)
Am I still eligible for the housing lottery after I return?
Only if you're returning from a Saint Mary's study abroad or exchange program.  For questions about the lottery process or additional issues pertaining to Campus Housing, please contact housing@stmarys-ca.edu.
How can I evaluate my study abroad experience for Saint Mary's?
The Center for International Programs values your experience and opinions of the Saint Mary's sponsored programs. We encourage you to write evaluations highlighting the positive and negative aspects of your trip, to help us improve our study abroad programs. Look out for the Study Abroad Program Experience Survey that we send to all returning students. Or you can email us directly at studyabroad@stmarys-ca.edu.
How can I maintain an international feeling once I return to Saint Mary's?
There are many ways to stay connected to your study abroad experience.  Consider joining our Peer Mentor Program!
What address should I send postcards to?
We would love to hear how you are doing and post your beautiful post-cards on our board! Please write to us at:
The Center for International Programs
1928 St. Marys Road
PMB 3091
Moraga, CA 94575-3091
USA