CIP Faculty and Staff Resources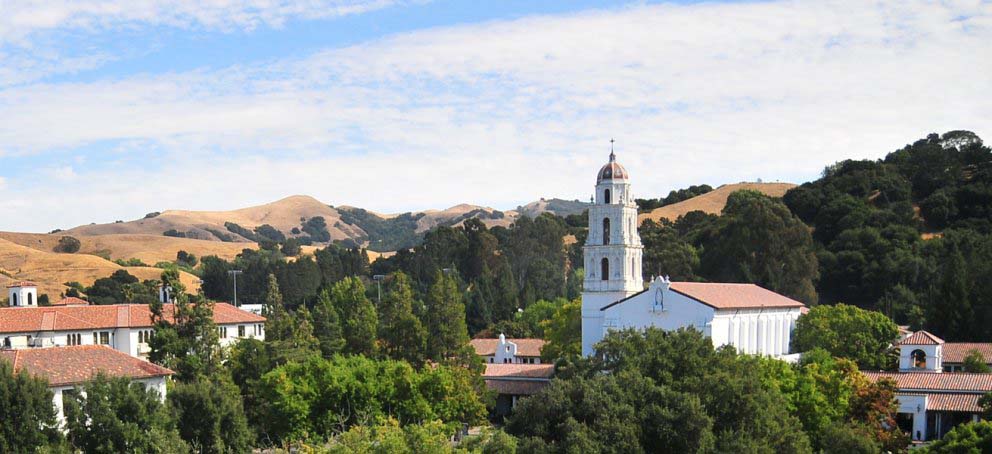 Body
If you have approved courses, led programs, promoted study abroad, or advised our international students, we thank you for your support!
Travel Risk Assessment Committee (TRAC)
The Travel Risk Assessment Committee (TRAC) was established as an ad hoc committee to review any and all international travel conducted by faculty, staff, coaches, athletic teams, students, courses, and co-curricular groups to assess and identify potential risk. This includes all:
Course-based and/or co-curricular travel with students
Trips to recruit students/athletes/faculty
Visiting potential international partner sites for courses and research
Scholarly travel on the part of faculty for sabbaticals, professional development, research or attending/presenting at international conferences
In this way, faculty and staff are covered by college insurance during travel associated with college-based activities. 
The committee does not "approve" travel activities, but instead makes recommendations to SMC administration when potential risk is evident.  The committee provides feedback to instructors, coaches, and staff regarding potential risk as well as recommendations for addressing those risks to reflect the college's due diligence and commitment to ensure safe travel experiences for its community members.  Applications for travel MUST be submitted a minimum of six weeks in advance to the travel date. Be advised that the SMC Business Office will not release travel funds unless the travel activity has been reviewed by TRAC. 
TRAC consists of the SMC Jan Term Program Director, a representative from the Business office, the Director of SMC's Center for International Programs, and a representative from the SMC Health and Wellness Center.
TRAC works directly with the Center for International Programs (CIP) and the Jan-term Committee to review international travel courses, learning opportunities, and other global activities.  TRAC also works with the Health and Wellness Center to coordinate all health-related tasks such as immunizations. Questionnaires designed to identify risk factors are included in proposals.  This information is the basis of TRAC review and assessment. With the information provided and obtained from travel questionnaires and applications, TRAC maintains a robust, automated database that can be used to immediately and efficiently monitor and contact SMC travelers according to their itinerary in case of emergency.  In rare and extreme cases, TRAC considers extraordinary circumstances such as political unrest, terrorist activity or health conditions that pose potentially serious harm by consulting appropriate sources such as the U.S. State Department, Center for Disease Control, professional organizations and various reputable news media to make informed recommendations related to policy decisions in collaboration with SMC administration. 
Advising for Study Abroad Students
Faculty Advisors are essential to ensuring study abroad students are able successfully identify courses that they are able to take abroad while staying on track to graduate. Below you can find some tips to help you when advising students who wish to study abroad.
Tips
Plan out the student's entire 4 year plan. This way the student can identify which semester or year would make the most academic sense to study abroad or save courses that are able to be taken abroad
Reserve general education requirements and electives!  These are the easiest to find equivalent courses to fulfill abroad compared to major or minor courses
Refer to both the Pre-Approved Course Lists AND the foreign institution's Course Catalog. Both of these lists can be found under the "Academics" section of each program's brochure page HERE. The Pre-Approved Course List can be referenced to determine which foreign courses have already been approved as equivalent courses for specific SMC requirements. However, this does not guarantee that the foreign course will be offered the semester that the student wishes to study abroad - please check the foreign institution's course catalog to be sure.

Courses CAN be approved if they are not on the Pre-Approved List! Students can petition for foreign courses to count towards specific SMC requirements by obtaining approval from the Chairs of the Department. Students must prepare the following supporting documents:

Course descriptions & syllabi
Have course descriptions and, when possible course syllabi from the host university that students plan to study abroad. The Department Chairs need to decide if the proposed course to be taken abroad fulfills the SMC requirements and/or is equivalent to the academic content the student would be receiving if they were studying on campus.  The more information provided, the more helpful it can be in the approval process.

Encourage the students to have alternative options and be flexible. It is possible that the location the student wishes to study abroad will not be a good fit academically OR courses that were pre-approved will be cancelled, filled, or not offered as anticipated. We encourage students to look at three different programs to determine which program will fit them best academically. Students should have at least 4-5 alternative courses pre-approved therefore, the student should have a total of 9-10 courses on their Academic Planning Worksheet for each semester they wish to go abroad.