Body
Course Design:
Whether you are looking to design a new course, redesign an existing course, or enhance specific instructional elements in the context of your course, we are available to help you in all your course design needs. Our team will collaborate with you to:
Enhance your current instructional strategies by incorporating instructional technology into your course design.
Develop course Learning Outcomes and Objectives to successfully measure student learning.
Align your course content and assessments with Key Learning Outcomes
Pull from a variety of pedagogical approaches to best accomplish your instructional goals
Create a student-centered learning environment
An effective design means more students will be able to participate in deeper learning experiences that foster successful learning.
Designing an online class that meets the standards of Saint Mary's and Quality Matters (QM) varies by course modality. In the links below, this includes a sample course design process and timeline, an explanation what the course modalities definitions are, and which would be a best fit for your course. Please reach out to us for a consultation to discuss more about it.
Course Design Process and Timeline (sample 5 months course development cycle)
Course Modality Sample Timelines
Image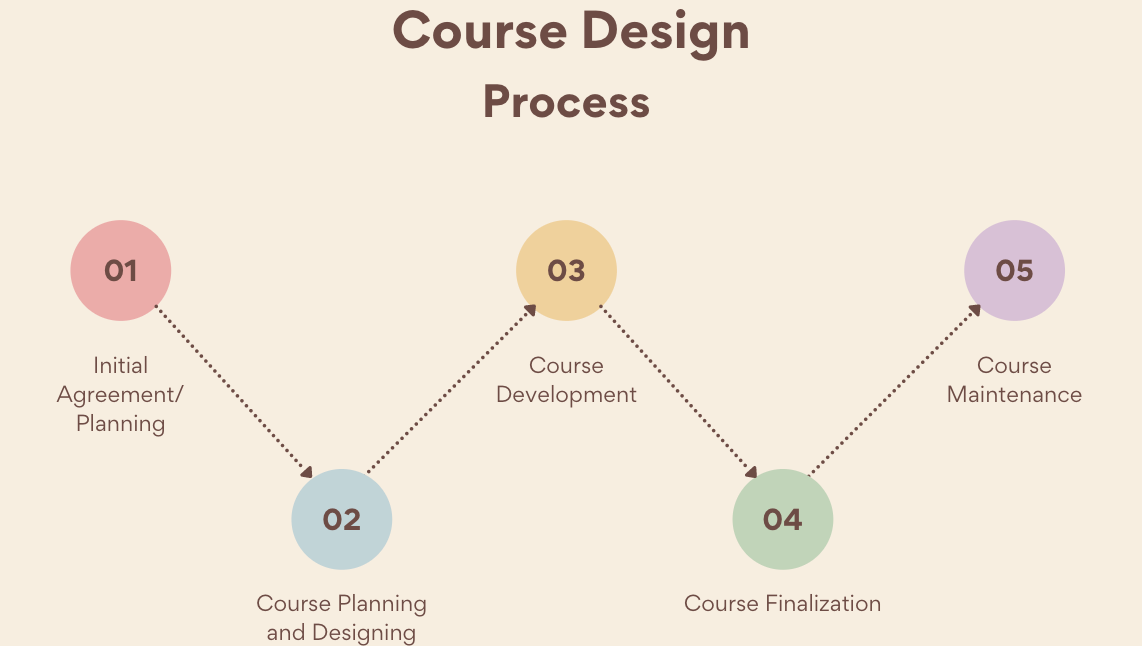 Course Design Map
Text
A Course Design Map (CDM) is a detailed plan that helps instructors align the course goals with the instructional materials, assignments, assessments, and activities created for the course and ensure students achieve desired learning objectives.
A CDM illustrates what students will do, consume, and accomplish throughout your online course.
Course Content Resources
Text
Check out the following 1-pager resources to refer in building your course content: