Saint Mary's Guest Housing Terms and Conditions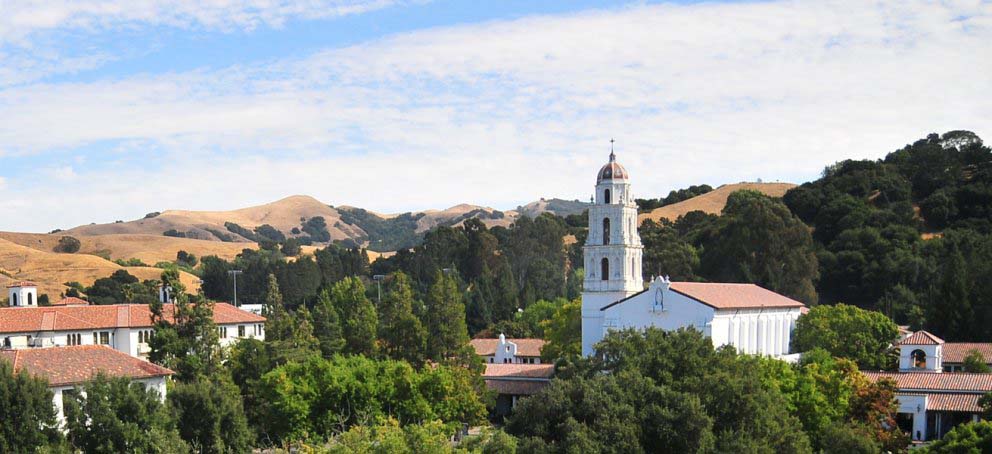 Body
Confirmation of Reservation
Your reservation is completed when the Saint Mary's Guest Housing Services staff acknowledges receipt of your reservation. Prior to that the reservation will be regarded as provisional.
Payment
Payments can be made online with a credit card. Payment for any outstanding balance for the cost of your stay, any additional days and any extras incurred will be payable upon departure.
Cancellation
You may cancel up to 48 hours prior to arrival. If you cancel with less than 48 hours notice, fail to check in (no show) on the check in date, or leave before your departure date, we reserve the right to charge you for the full balance due for the entirety of your reservation.
In the unlikely event that we are forced to cancel your reservation, due to circumstances beyond our control, we will attempt to offer you alternative accommodations. If suitable accommodations are not available (or unacceptable to you) then we will refund any monies already paid by you and confirm that you will not be liable for any further payments to the College.
Check-In/Check Out
Check-in is at 3:00 pm. Guests will be instructed via email how to pick up their key. The primary guest must be a minimum of 18 years old, with a valid photo ID to check-in. Guests under 18 years of age need to be accompanied by an adult. Early check-in is based on availability. 
Check-Out is at 11:00 am. Upon departure, guests must leave their room key in the room for which they are staying. Please advise that any incurred fees after departure, i.e. cleaning, damages, or key replacement charges will be billed. Failure to return all room keys to the College will result in a $50.00 (per key) replacement key charge. We ask that you finalize your bill prior to your departure during our regular office hours.
Late check-out is based on availability.  Guests interested in a late check-out should call 925-631-4238 at least one business day prior to the departure date.  Approved late check-outs after 11am, but before 2pm will result in a $50.00 charge and after 2pm will result in a charge of a full-day rate.  
Damage and Breakage
We are sure that you will take care of the room during your stay at the College, yet we acknowledge that accidents sometimes happen. We do, however, reserve the right to charge for any damage or breakages which we consider to be deliberately or recklessly caused, for any items discovered missing after you depart, or for the cost of the room for any time period for which it is considered un-usable due to damage. You will receive an invoice for the charges to be settled on departure. If the damage/breakages are discovered after you depart, you will be notified of any charges in writing as soon as is reasonably practicable, to be settled within 5 days of your departure.
Parking
A Visitor's parking permit is required to park in the parking lots near the Guest Housing unit. Please use caution when parking in other campus lots, because these lots may be restricted parking areas. Cars parked illegally, or in a restricted area without proper permit displayed may be ticketed or towed by Campus Safety. Please contact Campus Safety for information regarding parking permits. 
Pets/Service Animals
Pets are not permitted to enter the building. Service animals are permitted to accompany guest with disabilities in most College facilities. Please consult with staff at time of booking regarding the College's policies regarding Assistance Animals.
Room Cleanliness
Please be respectful to our residence hall and all of the amenities within them. We work very hard to accommodate our guests and make sure they have the best stay possible. It is your responsibility to maintain your room. Upon departure, please return the room back to the condition it was in when you arrived. Units requiring extra cleaning or damages after check-out will result in additional charges.
Smoking
Smoking is prohibited in our guest rooms and within 20 feet of any buildings or windows. If we find that guests have been smoking in the room, or within 20 feet of any buildings or windows, then we reserve the right to ask you to leave immediately. You will remain liable for the whole of the cost of your stay. Whether or not you are asked to leave, we also reserve the right to charge a sum equivalent to one night's stay if we are unable to re-book the room for 24 hours while it is fully aired. If evidence of smoking is discovered after you depart, you will be notified of any charges in writing as soon as is reasonably practicable and invoiced for all charges.
Alcohol and Drugs
The purchase, possession, use, distribution, or manufacture of illegal drugs and the possession and use of unauthorized alcoholic beverages on College premises or as part of any College activity is prohibited, except where alcohol is authorized and served at a College sponsored function to persons age 21 or older and in compliance with applicable law. Other than as permitted under this policy, consumption of alcoholic beverages is not permitted in any classroom building or within public areas of the College. As it is against the law for anyone under 21 years of age to consume alcohol, anyone found purchasing alcohol or providing alcohol to persons under 21 years of age, will have the alcohol confiscated from them and will be asked to leave immediately. The incident will be reported to the Moraga Police Department.  
For purposes of this policy, illegal drugs are drugs that cannot be obtained legally, as well as drugs that are legally obtained, but used for illegal purposes or abused. Local, state and federal laws establish severe penalties for unlawful possession or distribution of illicit drugs and unauthorized alcohol. Anyone found using or under the influence of illegal drugs or substances will be reported to the police and asked to leave the premises. Any evidence or suspicion of drug use on our premises will also be reported immediately to the police.
Unit Occupancy
All guests must be registered for safety reasons. All guests must agree to abide by our policy that occupancy is restricted to only the registered guests in the unit. Guests should be aware that our guest policies at Saint Mary's College of California may differ from guest or residence hall policies experienced at other campuses, and may differ from our residence hall policies held at Saint Mary's College of California. Guests who violate policies may be asked to leave.
The Colleges Liability
We do not accept any liability for damage to your property or injury to you (or other members of your party) while on our premises unless caused by the negligence of us, or our employees. Cars left in our parking lot are parked at your own risk. Saint Mary's College of California is not responsible for the content of external internet sites.