Liberal Arts Bridge Program (LAB)
Body
Image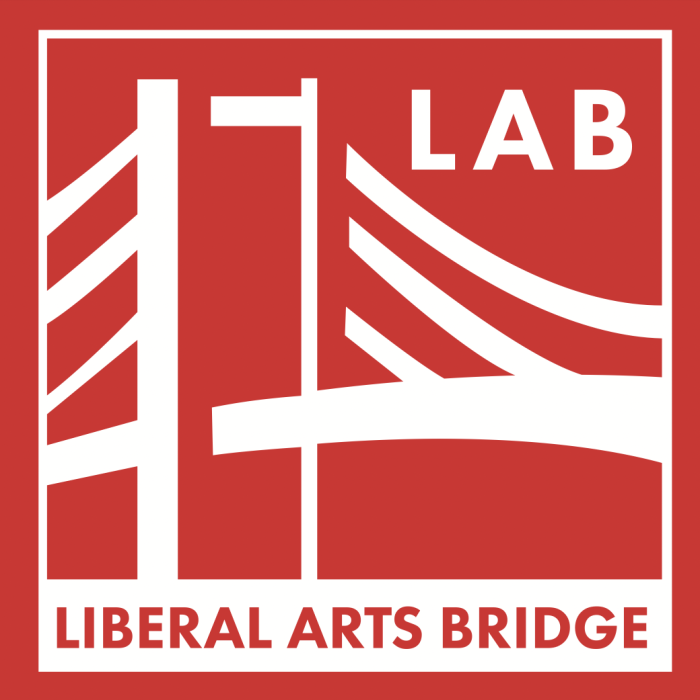 LIBERAL ARTS BRIDGE PROGRAM
"Empowering minds, forging futures: where Liberal Arts thrive, internships prosper, and networks flourish."
Calling All Liberal Arts Majors
A LIBERAL ARTS CAREER READINESS PROGRAM
LAB is a four-year program for liberal arts majors, helping them explore interests, build skills, and gain confidence for a smooth transition to post-graduation life. Enrolling in LAB ensures students have guidance and support through this process of discovery and preparation, bridging them to their first destination and beyond.
BRIDGING PASSION TO PROFESSION
LAB helps students secure internships that help build important professional networks and connections. 93% percent of hiring managers say they are much more likely to hire a recent college graduate who has had internship experience. LAB can even offer funding for unpaid internships for those who qualify.
Internships, Funding and Events
Fostering a successful transition to life after graduation.
LAB Scholarship Recipients
The Liberal Arts Bridge Program is thrilled to highlight the recipients who received the LAB scholarship to support their internship. These students have been selected based on their exceptional commitment to their academic journeys, community involvement, and professional growth. Explore how the LAB Intern Scholarship has played a pivotal role in providing financial assistance for their internships, allowing them to gain valuable real-world experience while alleviating some of their financial burdens. Discover how this scholarship of up to $5000 can enable you to further your career aspirations. 
School and Department Information
Interim Dean
Shawny Anderson, Ph.D.
soladean@stmarys-ca.edu
(925) 631-4468
Dante Hall 109B
LAB Internship Coordinators
Maria Grazia De Angelis
Zeynep Atalay