Body
Entrepreneurship Club 
Create, Inspire, Apply.
Image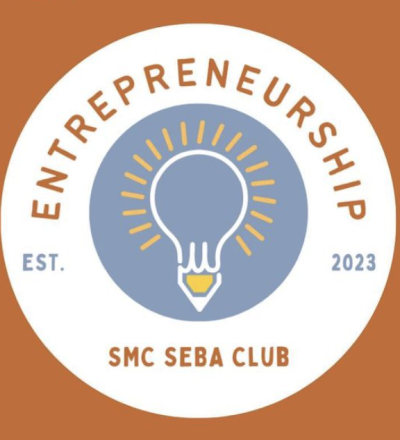 ABOUT
We are a new club that focuses on inspiring, learning, and connecting with like-minded individuals. We will explore what Entrepreneurship really is, and the risks and benefits of having your own business. Our club is open to students, faculty, and community members who share a passion for entrepreneurship or are just curious to learn more!
MISSION STATEMENT
Our mission is to cultivate a vibrant community of aspiring and seasoned entrepreneurs, providing them with the resources, knowledge, and connections needed to turn their ideas into thriving businesses. We aim to educate, support, and inspire our members on their entrepreneurial journey, fostering a culture of collaboration, innovation and sustainable success.
CO-PRESIDENCY ACROSS OUR BOARD
Shared leadership within our entire executive board of entrepreneurship club fosters collaboration, diversity of thought, and adaptability. As Co-presidents, we distribute roles and responsibilities based on expertise while maintaining open communication to make decisions collaboratively. Encouraging leadership development, promoting inclusivity and diversity, and practicing succession-planning contribute to the long-term sustainability of our club. This approach allows the board to effectively lead the organization, navigate challenges, and capitalize on opportunities, ultimately driving growth and success in the entrepreneurial landscape at SMC.
Welcome Entrepreneurs!
Discover the Entrepreneur in You
The Saint Mary's Entrepreneurship Club had a successful Vision Board Night in Garaventa Hall! So great to see everyone decorate their Vision Board after a strong discussion on Entrepreneurship. Huge thank you to Dr. Jeem Sirivar for sharing your amazing entrepreneurial journey and for igniting a strong spirit in all of us through your fantastic presentation. Engaging in diverse activities and intimate group conversations was particularly inspiring. It's truly empowering to realize that anyone, regardless of their background, has the potential to become an entrepreneur. Begin your entrepreneurial journey today!
Go Gaels!
ENTREPRENEURSHIP CLUB LEADERSHIP
Entrepreneurship Club Photo Gallery